Axe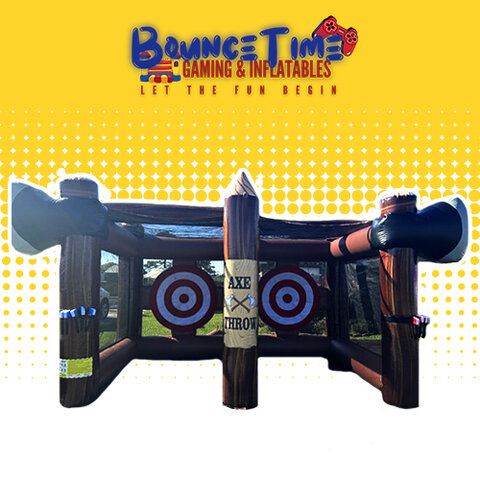 Available Booking Options
Up to 6 Hours

Displayed Price

7-10 Hours

+15%

Overnight
(Picked up after 7:30am)

+30%

Weekend Special
(Fri before 7pm - Sun after 3pm)

BEST DEAL

+50%
Description
Looking for a thrilling and challenging activity that will test your aim and accuracy? Look no further than our Double Axe Throw! This exciting game is perfect for groups of friends, family members, or coworkers who want to try their hand at a unique and exciting activity.
The Double Axe Throw is a game that involves throwing two axes at a target, with the goal of hitting the bullseye. With two axes in hand, players must carefully aim and throw their axes, trying to hit the target as accurately as possible. It's a game that requires skill, patience, and a steady hand, making it a great way to challenge yourself and your friends.
Our Double Axe Throw is made from high-quality materials, ensuring that it's safe and durable. The target is designed to withstand repeated use, and the axes are carefully crafted to ensure that they fly straight and true. Whether you're a seasoned axe-throwing pro or a beginner looking to try something new, our Double Axe Throw is the perfect activity for you. So why wait? Grab some friends and come try it out today!
Please be advised the axes are toys, with velcro wrapped around the axe area.
Saftey First and an adults supervison at all times for all games and equipment.