Connect 4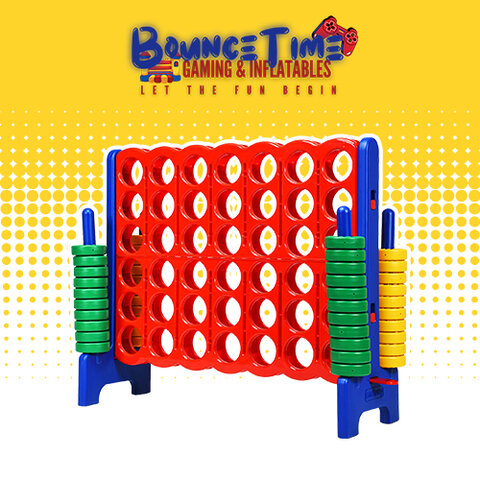 Available Booking Options
Up to 6 Hours

Displayed Price

7-10 Hours

+15%

Overnight
(Picked up after 7:30am)

+30%

Weekend Special
(Fri before 7pm - Sun after 3pm)

BEST DEAL

+50%
Setup Area: X- Large
Actual Size: X-Large
Age Group: 6 and Up
Description
Connect 4
Connect 4 is a classic strategy game that has been enjoyed by generations. The objective of the game is to be the first player to connect four of your colored discs in a row, either vertically, horizontally, or diagonally. It's a game that requires both strategy and skill, making it a great choice for players of all ages.
This game is made of durable plastic and is designed to be played by two players. Each player takes turns dropping their colored discs into the grid, trying to outmaneuver their opponent and create a winning combination. The game is easy to set up and play, and it's a great way to spend quality time with friends and family.
Connect 4 is perfect for game nights, family gatherings, and parties. It's a timeless classic that is sure to provide hours of entertainment for everyone. So why not add Connect 4 to your collection of board games today and start enjoying the fun and excitement that this game has to offer!