Schools / Church/ /Special Events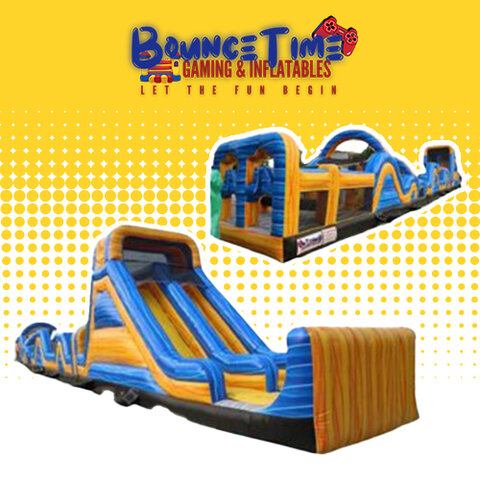 Available Booking Options
Up to 6 Hours

Displayed Price

7-10 Hours

+15%

Overnight
(Picked up after 7:30am)

+30%

Weekend Special
(Fri before 7pm - Sun after 3pm)

BEST DEAL

+50%
Description
Introducing our 100ft Sunburst Orange Obstacle Course, the ultimate challenge for any thrill-seeker! This vibrant and eye-catching course is perfect for any outdoor event or party, providing hours of fun and entertainment for both kids and adults.
Featuring a variety of obstacles including tunnels, slides, and climbing walls, this course is designed to test your strength, agility, and endurance. The bright orange color adds an extra level of excitement and energy to the experience, making it impossible to resist.
Constructed with high-quality materials and built to withstand heavy use, this obstacle course is perfect for rental companies, schools, churches, and anyone looking to add some excitement to their next event. So why wait? Get ready to tackle the 100ft Sunburst Orange Obstacle Course and see if you have what it takes to come out on top!